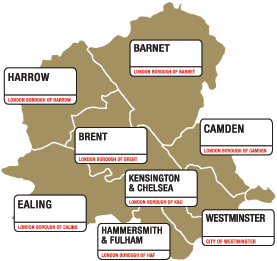 We give grants to benefit children and young people up to the age of 25 who live in nine boroughs in North and West London. Since 1991, the Charity has distributed over £130 million to a range of organisations that seek to promote the life-chances of children and young people through education.

Covid-19 Statement

John Lyon's Charity is truly sympathetic to the impact of Covid-19 on our grantees and wider networks.  In response, we have agreed in principle to the

joint statement issued by London Funders

. This agreement represents the Charity's ongoing commitment to being flexible and responsive to the challenges presented by Covid-19, in order to best support the Children and Young People's sector in our Beneficial Area.  However, we ask that 

grantees must get in touch with their Grants Manager 

before

making any changes to delivery or grant expenditure. 

If you are unsure who to contact at the Charity, please email

info@jlc.london

.
Emergency Covid-19 Updates:

School Holiday Activity Fund (SHAF) is NOW OPEN!


This will be available for activities delivered between 1 July 2020 – 31 August 2020.

The Fund is designed to enable organisations to deliver fun and accessible activities for children and young people during the school holidays.  Currently, SHAF applications can be made for Summer 2020 only.  For more information on this, please click here.

New Funding Available For Grants Up To £50k

A new wave of funding has been announced from the London Community Response Fund, coordinated by London Funders. You can now apply for small grants of up to £10,000 and large grants of up to £50,000.

Please note, the deadline for the New Fund is the end of July and all applications will be considered in the order they are received. For more information and guidance, please click here.