V&A Exhibition Road Quarter wins award!
15 December 2017
The new Exhibition Road Quarter at the V&A has been announced as Cultural Project of the Year at the Architects' Journal Architecture Awards 2017.  The judging panel of industry experts selected the Quarter from a very impressive shortlist, which included the Science Museum's Mathematics: The Winton Gallery and renovations of The Bush Theatre and Liverpool's Royal Court, among other projects.
In November 2015, John Lyon's Charity awarded the V&A a grant of £100,000 towards the John Lyon Community Gallery, which was created as part of the redevelopment works for the Exhibition Road Quarter.
CYP Funder Coalition Phase 2 – now open!
The CYP Funder Coalition working to support organisations dealing with the aftermath of the fire at Grenfell Tower is now accepting applications for Phase 2.
Please click here for further information.
Organisations that have already applied to the coalition will be informed whether they need to submit supplementary information in order to meet the guidelines for applicants for Phase 2.
John Lyon's Charity celebrates awarding £100million over 25 years
27 September 2017
We are delighted to be celebrating awarding £100million in grants to benefit children and young people across our Beneficial Area.
Since the Charity was formed in 1991, over 3,400 grants have been awarded to over 1,500 organisations.  The first grant round in 1991 distributed £198,166 in grants compared to the £10.2million awarded in the last financial year (2016/17).
Looking back at the past 25 years of grant-giving, Susan Whiddington (Chairman, John Lyon's Charity) says:  "We are thrilled to celebrate £100million of project funding that has created brighter futures for children and young people over the past 25 years.  Our funding has supported innovative education projects, exciting cultural and arts activities, dynamic sports programmes, vital employment and skills training, valued therapeutic interventions, as well as helping to stabilise the youth sector across the Beneficial Area.  Here's to the next 25 years of creating new opportunities for children and young people and making a difference to their lives!"
Update on Funding for Children & Young People's projects – Phase 2
Now that the summer is coming to a close, we are now working to develop the funding offer under Phase 2 of the response to the fire at Grenfell Tower.  This will look at the medium-longer term needs of the community that are affected and will seek to support groups delivering ongoing support.  We have already received a number of applications for Phase 2.  These are currently being considered.  We will use feedback from a consultation we held on 17th August at the Harrow Club to guide the process going forward.  We are looking forward to discussing Phase 2 with our funding coalition partners.  More news and specific guidance for Phase 2 will be provided as soon as possible.
In the meantime, if you would like to apply to the coalition for longer term funding under Phase 2, please see 'How to apply'.  Information on timings and deadlines will be provided in due course.
Grenfell Tower Disaster – Drop-In Surgeries
John Lyon's Charity will be holding two drop-in surgeries for applicants to the Grenfell Tower Funder Coalition.
Friday, 30 June 2017
11.30am – 1.30pm
187 Freston Road, London W10 6TH

Friday, 7 July 2017
11.30am – 1.30pm
187 Freston Road, London W10 6TH
Everyone is welcome to attend, but to ensure everyone is seen you will need to reserve a time-slot.  Please contact Poonum Chamdal (poonum@jlc.london) to reserve your space on either of these dates.
Before you attend, please ensure that you are familiar with the application form and JLC Grants Managers will offer advice and guidance.
This map shows the location of Harrow Club.
Harrow Club
Grenfell Tower Disaster – Funder Coalition launched
27 June 2017
John Lyon's Charity, with local partners, has launched a Funder Coalition to help organisations working with children and young people affected by the fire at Grenfell Tower to access funding.
Click here for more details.
Grenfell Tower Disaster
15 June 2017
Our thoughts are with all of the people affected by the horrific tragedy of the Grenfell Tower disaster. John Lyon's Charity has a long history of supporting local organisations in this area and we feel very much part of this community. We are here to help and will offer an extra funding facility to assist organisations who support children, young people and families of North Kensington. We anticipate that this facility will be needed over the coming weeks and months as the full impact upon the community becomes evident. The Charity will work with local partners to see how we can best support the medium and longer term concerns and we will convene a group of children and young people's organisations over the summer to look at the optimal way of achieving this.
John Lyon's Charity appoints new Chief Executive
January 2017
John Lyon's Charity is delighted to announce that it has appointed Dr Lynne Guyton as the Charity's new Chief Executive and she has accepted the appointment with effect from 18 April 2017.
Lynne, who holds a Doctorate in Economics from Cambridge University, had a career in banking until 2012, including senior positions in RBS Investment Bank, Barclays Capital and Accenture.  For the last four years Lynne has been with the Kew Foundation, latterly as the Co-Chief Executive.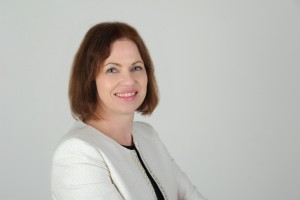 As Chief Executive of John Lyon's Charity, Lynne will provide strategic leadership with a particular focus on the management of the Charity's Endowment and the development of John Lyon's Foundation and the links between three elements of that Foundation: Harrow School, The John Lyon School and John Lyon's Charity.  Lynne will work with the other members of the Charity's Senior Management team, the Grants Director, Cathryn Pender and the Finance Director, Lloyd Gay.
Lynne takes over the role of Chief Executive on the retirement of Andrew Stebbings, who has been with the Charity since 1983, and who was responsible for the formation of the Charity in its current guise.
John Lyon's Charity moves offices!
December 2016
John Lyon's Charity has moved office.  Please note our new address:
45a Cadogan Gardens, London, SW3 2TB
The entrance is on Culford Gardens.
John Lyon's Charity accounts
October 2016
Accounts 
John Lyon's Charity's Annual Accounts 2016 and Annual Report 2016 are now available to download.
Primary Shakespeare Company – Annie Williams Prize 2016
September 2016
Winners commemorated at House of Lords
This year's Annie Williams prize was awarded at a reception at the House of Lords on 15 September 2016.  This year's prize was awarded in three categories.
The Annie Williams Ensemble Prize was awarded to St Clement Danes Church of England Primary School in Westminster.  This prize acknowledges the commitment and focus of the entire group, mutual support during rehearsals and a culture of respect for the performances of others.  Year 3 at St Clement Danes demonstrated this in their participation of this year's project.
The Annie Williams Social Media and Engagement Prize was awarded to Salusbury Primary School in Brent.  Salusbury World was able to include children from a number of different year groups in the project and had a very visible Social Media presence on their Twitter feed.
And the overall winners of the Annie Williams Prize 2016 are Goldbeaters School.  Catherine Tierney, the class teacher, has participated in the Primary Shakespeare project for a number of years and has built on her experience and is now bringing innovation of her own.  This included the introduction of a 'rehearsal diary' in which the children collectively discussed the successes and setbacks of each of their sessions and what they needed to do to progress.  This strategy is very valuable as it makes the group responsible for their behaviour, it empowers children to take charge of their own learning and encourages them to see constructive criticism as a way of improving, not a fixed judgement of ability.  Work also broadened out to often include the whole school including: a maths project where Year 4 created Macbeth flags, Year 2 worked on designing crowns, Year 3 created a set of masks for the witches and Year 5 did some creative writing.
Congratulations to the winners and to every school that took part in the Primary Shakespeare Project this year.
In 2016 the Primary Shakespeare Company worked with almost 1,300 children from 43 classes across 36 schools in seven London boroughs.  It introduced these children to the magic of Shakespeare, using Macbeth as their inspiration.
John Lyon's Charity launches Perspectives – advice and guidance for Arts organisations, special schools and Music Education Hubs
28 June 2016
We are pleased to announce the launch of Perspectives, a report that collates the responses of Arts organisations, special schools and Music Education Hubs to questions on what makes good and effective partnerships.  The research and report was produced for John Lyon's Charity by the Charity's Adviser, Jean Carter.  Jean has many years' experience working in the Arts sector, most recently as the head of the Tri-Borough Music Hub until 2014.  The report outlines – in the words of those working in each of the different sectors – what factors matter to them most in delivering Arts projects: what their priorities are, what they perceive the barriers to be and what they see as the main roles of the different members of the partnerships.  It is designed to inform those working in the area and to give confidence to those who have not yet engaged in the process.
Perspectives was launched on Tuesday, 28 June 2016 at Lyric Hammersmith.  The event was attended by over 70 representatives of Arts organisations, special schools and Music Education Hubs in the Charity's Beneficial Area.  There were also representatives from other funders interested in working in this field.
This is just the start of the conversation – we are keen to do more and learn more from you. You can download a copy of Perspectives here or you can contact Megan Falck for a hardcopy (megan@jlc.london).  If you have any comments or suggestions on how the Charity can take this work forward, please do contact us and let us know.
Upcoming application deadlines
School Holiday Activity Fund
The next deadline for the School Holiday Activity Fund is 1 July 2016 for projects happening during the Summer holidays.  Due to the volume of applications we receive under this fund we recommend putting in your application as soon as possible to allow maximum time for planning once you have received your decision.
Main Grants Fund, Schools in Partnership Fund
The May/June funding round is now closed.  The next available funding round is in October/November.  You should send your Stage One proposals to the Charity by the beginning of August at the latest if you would like to be considered for this round.
DreamArts won Outstandng Organisation
10 June 2016
We are pleased to learn that DreamArts won 'Outstanding Organisation' award at this year's Westminster Community Awards!  DreamArts are an outreach arts organisations which works with young people aged 7-25 from Westminster and surrounding boroughs.  It uses a variety of art forms to help its beneficiaries learn new skills, realise their potential and express themselves creatively. Congratulations to all involved, and to all the other shortlisted nominees, a number of whome are also JLC grant recipients!
Snow-Camp awarded Small Employer of the Year award
23 October 2015
Snow-Camp has been named Small Employer of the Year at the South-East National Apprenticeship Awards organised by the National Apprenticeship Service. The high profile awards ceremony took place at HMS President in London and celebrated apprenticeships and training across the region.
By receiving this award Snow-Camp will now be featured in the prestigious annual Top 100 Apprenticeship Employers list.  A huge honour to receive such recognition for its Apprenticeship Programme, which is now in its third year.
Congratulations to Harlesden Primary School
17 September 2015  
Annie Williams was the head of Holy Trinity & St Silas Primary School until she sadly passed away in late 2012. She was a tireless advocate for PSC, for Shakespeare and for the centrality of the creative arts in the primary curriculum. We at the Charity sought to acknowledge her work by offering the 'Annie Williams Prize' to schools participating in the Primary Shakespeare Company project.
Today, pupils from Harlesden Primary School in Brent attended a reception hosted by Estelle Morris at the House of Lords and were awarded the inaugural Annie Williams Prize.  The prize acknowledges the school that has fully embraced Shakespeare within their entire curriculum and fully bought into the ethos behind the Primary Shakespeare Company.
Harlseden Primary School dedicated their entire term to Hamlet.  Their work included:
Maths around Shakespeare -comparing word counts in the Tragedies, Comedies and Histories as a means of looking at statistics
Science experiments 'how long would it take for Ophelia's necklace to rust in the stream in which she drowned?'
Research into 16th century games and Elizabethan food, writing instructions for the former and cooking samples of the latter
Pupils went to charity shops and purchased costume and prop items – another maths lesson as they had to work out what change they required
They also made four films about their experiences.
The number and quality of entries was spectacular and the following schools were commended in these categories:
Excellence in Engagement Awards
Goldbeaters Primary School, Barnet
St Michael's Primary School, Camden,
Salusbury Primary School, Brentand
St Mary and St Pancras Primary School, Camden
Highly Commended Awards
St Paul's Primary School, Camden
Soho Parish Primary School, Westminster
St Vincent's Primary School
Queenswell Junior School, Barnet
Congratulations to all those who took part and good luck for 2016!
Upcoming application deadlines
School Holiday Activity Fund
The next deadline for the School Holiday Activity Fund is 21st September 2015 for projects happening during October half-term.  Apply early to avoid disappointment!
Main Grants Fund, Schools in Partnership Fund
The October / November round is now closed.  The next available funding round is in February/March.  You should send your Stage One proposals to the Charity by the beginning of November at the latest if you would like to be considered for this round.
Please note, the Charity is currently receiving a large number of applications.  Please contact us in good time if you are considering making an application.
Small Grants Fund
We accept applications to this Fund at any time.  The next round is due to be considered before the end of September 2015.
June 2015
Primary Shakespeare Company
Performances by participating schools happening now! Come back soon to learn more.
May 2015
Wormwood Scrubs Pony Centre reveals its brand new Stable Classroom and Mechanical Horse
Wormwood Scrubs Pony Centre is a well-loved centre in White City which provides riding, horse therapy and horse care lessons to inner city children and young people. Many of the young people who use the centre suffer from a range of physical disabilities and learning difficulties, so the centre provides invaluable services and opportunities which nurture the skills and confidence of these young people. The Pony Centre received its first grant from John Lyon's Charity in 1995 and has since received funds exceeding £150,000.
On 9 April 2015 the Wormwood Scrubs Pony Centre revealed its brand new Stable Yard Therapy Classroom and inside it, the new Mechanical Horse & Simulator.
Bea Pike, a senior staff member at the Pony Centre and qualified osteopath, has many years' experience working with children with physical disabilities. In this video Bea explains the effect equipment like the new mechanical horse simulator will have on the young people who attend the centre.
To find out more about the Wormwood Scrubs Pony Centre see wormwoodscrubsponycentre.org
April 2015
New – School Holiday Activity Fund
John Lyon's Charity is delighted to announce the launch of the School Holiday Activity Fund.  This fund is designed to enable organisations to deliver fun and accessible activities for children and young people during the school holidays.  For more information on how to apply click here.
Stage One Proposals
Stage One proposals for the November 2015 round should be with the Grants Office by early July 2015 at the latest. If you are successful, there is a Stage Two deadline in early September.
June 2015 Proposals
Please note: we are no longer accepting proposals for the June 2015 round.
New Grant Fund
John Lyon's Charity will shortly be announcing the launch of a new Grant Fund.
Watch this space for further information!