Supplementary Schools offer educational opportunities for children and young people outside mainstream school provision. They usually cater for minority ethnic communities and are voluntary organisations, often run by volunteers. They aim to raise the attainment of children and young people by providing learning opportunities in core curriculum subjects such as Maths, English, Science and IT. They are generally run by local community groups and often also provide mother-tongue teaching.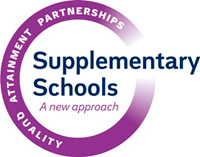 As a grant-maker with a specific focus on education, supplementary schools have always had the potential to be an important vehicle for channelling direct support to the variety of communities in the Charity's Beneficial Area. The Charity has always been responsive to requests for support made by these local voluntary groups and welcomed applications from the many individual groups that had charitable status, throughout the Charity's Beneficial Area. This experience revealed a complex environment whereby individual schools worked in 'silos', with limited opportunities to share good practice and resources. The quality of provision was highly variable with no mechanism to monitor effectiveness.   It became evident that a more strategic approach towards supporting supplementary education would be advantageous, with the desire to raise the profile of supplementary schools, standardise the quality of provision and maximise the available funds and resources.
In order to address these issues, the Charity, in conjunction with the National Resource Centre for Supplementary Education, developed a new model for working with and supporting supplementary schools. In June 2012 the Charity held a conference at the Victoria and Albert Museum to promote this model and to launch a research report into the effectiveness of supplementary schools in raising pupil attainment.
Lord Adonis, former Minister for Schools and long term supporter of supplementary education, called for mainstream schools to embrace supplementary schools as a force for good.
He felt that:
Mainstream schools should consider supplementary schools to be part of their core activity and should not seek to make money from them by charging for the use of their premises.
Local authorities should play a greater role in supporting supplementary schools by offering premises, training, CPD and grant funding.
The National Resource Centre for Supplementary Education should continue to build an infrastructure around supplementary education to give confidence to parents.
There are currently 3,000 supplementary schools in the UK and 24,000 mainstream schools. Lord Adonis would like every mainstream school to have a partnership with at least one supplementary school to enable them to have an even more profound transformative effect of the lives of children and young people.
More information on the Supplementary Schools Initiative can be downloaded here.