The Charity's Beneficial Area comprises of nine London boroughs. These boroughs are linked by their proximity to the two roads that were the original beneficiaries of the John Lyon Road Trust: Harrow Road and the Edgware Road. The Rules that govern the Charity's grant-giving stipulate that 25% of grants awarded should be made to projects in Brent and 15% to Westminster; after that, each borough should receive 10% each.
The boroughs are: Barnet, Brent, Camden, Ealing, Hammersmith & Fulham, Harrow, Kensington & Chelsea, Westminster, City of London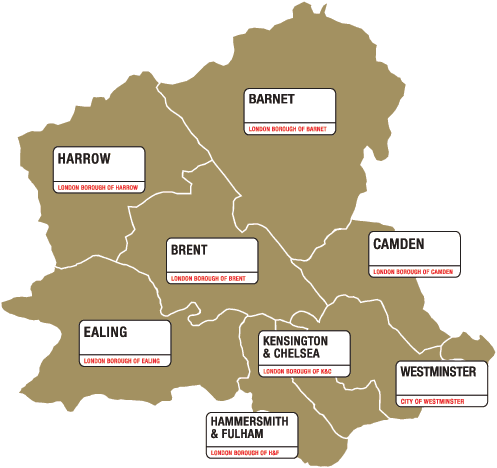 We can only fund projects that support young people living in these boroughs. If your project crosses into other parts of London, we can only fund the proportion of work that is of benefit to young people from our boroughs.